Occult Metallers MAGISTER TEMPLI Debut New Track
Norwegian Occult Heavy Metal band MAGISTER TEMPLI have teamed with Beatroute.ca for the exclusive stream of "Slaying Apophis," as well as an in-depth interview. Get it all at below:
The track comes from upcoming album Into Duat, which will be released through Cruz Del Sur Music on

September 4

in Europe and

September 18

in North America.

After having deeply explored the different aspects of Crowley's philosophy on their previous releases Iao Sabao and Lucifer Leviathan Logos, MAGISTER TEMPLI returns with its highly anticipated sophomore full length, Into Duat. The new album sees the band focusing thematically on some of the central myths and gods of Egyptian Mythology ("Duat" is the realm of the God Osiris). As on their 7'' Nyarlathotep from 2014, the band has moved even further away from their doom-inspired beginnings, towards a more open-minded musical experience that is strongly based on filthy traditional heavy metal. Heavy guitars, intense drumming and authoritarian, preaching vocals are key ingredients.

The album was recorded in Oslo between Evil Octopus and Sorcerer studios, with former band member Simon Aarset as technician. The cover painting was done by the German painter Stefan Bleyl.

Following the release of
Into Duat
the band will embark on a major live campaign which will bring the band to play at the No Sleep Til Dublin Festival 2015 and afterwards on a European tour with Christian Mistress.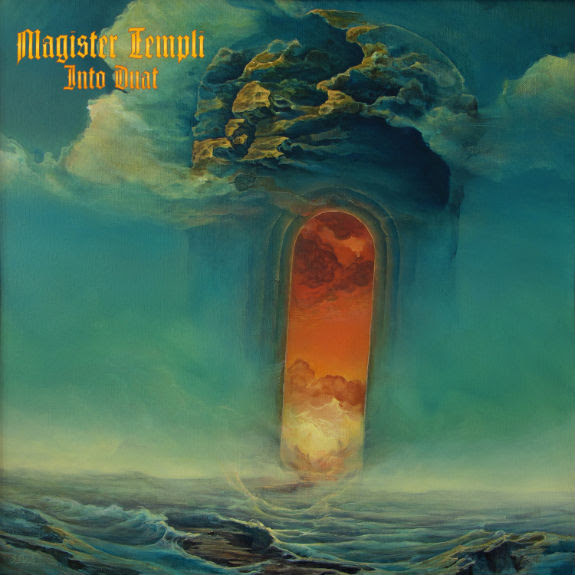 MAGISTER TEMPLI is a Norwegian Heavy Metal band, characterized by a strong lyrical imprint inspired by Western mysticism, ritual magic and alchemy. The band was founded in 2008 by singer Abraxas and Guitarist Baphomet, and released a digital demo (Lucifer/Restoration) in 2010. After finally recruiting a full set of five members in the fall of 2011, the band played some concerts in Norway supporting bands such as Pagan Altar (UK), as well as performing at the Inferno Festival 2012. In June 2012, they self-released their first EP titled Iao Sabao

, with a concept mainly centered on the ancient Greek Bornless Ritual and the alchemical picture series Splendor Solis; shortly after, they signed a contract with Cruz del Sur Music for the release of their first album
Lucifer Leviathan Logos.