MARILYN MANSON COLLAPSES ON STAGE!!!!!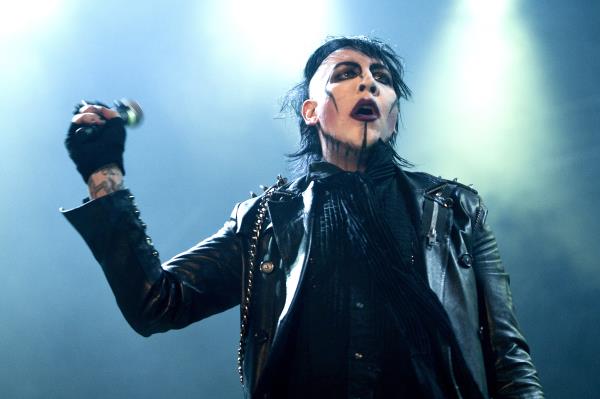 When you're famous for having a skin tone so pale you might as well be clear, it can be difficult for others to know when you're feeling peaked. That may have been what happened to Marilyn Manson on Wednesday night, when he collapsed onstage while belting out an encore of "Beautiful People" in Saskatoon, Canada. The incident was caught on video (below), and it took a few beats for the crowd and band to realize something was wrong, perhaps because the rocker hit the deck amid billowing smoke and a chaotic light show that would give Pokemon a seizure. Manson, who may or may not have vomited onstage, was helped off by stagehands and attended to by paramedics, according to
TMZ
and
Gossip Cop
. There's currently no word why Marilyn took ill or how he's doing. As we wish him a speedy recovery!!!!
WATCH HERE!
http://www.youtube.com/watch?v=zhcg-Ny8izk