Dying Fetus Streaming Entire New Album "Reign Supreme"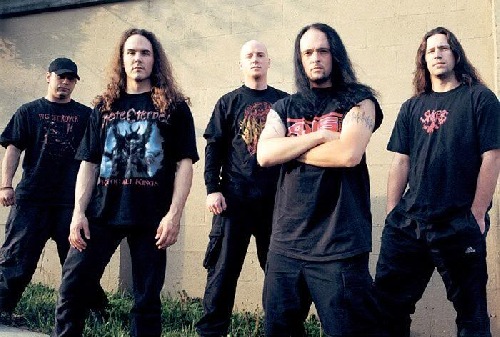 The new Dying Fetus album "Reign Supreme" will receive its release tomorrow June 19th via Relapse Records. Today Metal Sucks is hosting an exclusive full album stream of "Reign Supreme." Check out the entire record here.
"Reign Supreme" features nine tracks and is a "return to roots" with production focused slightly more on slam than in the band's last few works. Thematically, the album is set to be a good old-fashioned piece of social and political commentary in the style of Dying Fetus.
The album's track listing is as follows:
1. Invert the Idols
2. Subjected to a Beating
3. Second Skin
4. From Womb to Waste
5. Dissidence
6. In the Trenches
7. Devout Atrocity
8. Revisionist Past
9. The Blood of Power
What's Next